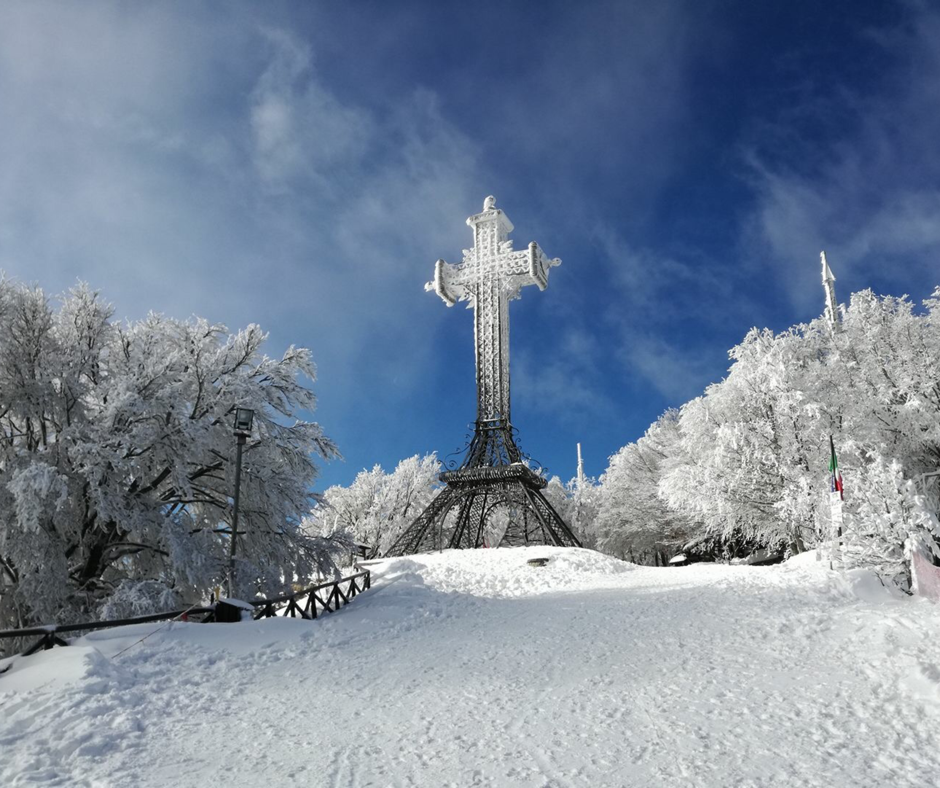 Mount Amiata
is an ancient inactive volcano, which dominates the landscape of the southern part of Tuscany. From its summit of 1780 meters you can enjoy a breathtaking view of the surrounding valleys, perhaps savoring one of the culinary specialties offered by the many mountain restaurants. The ancient road to Rome (the Via Cassia) that you travel to get from the north, through the beautiful Val d'Orcia: a journey that is a real pleasure to travel.
The Monte Amiata offers various alternatives for those who love sports, but it is a beautiful place to visit for a short walk in the middle of the green fields to enjoy the view and of course a lunch break with typical dishes. Getting to the summit of the mountain during a hot summer day could be a good idea, as the temperature decreases by several degrees. You can simply get there by car, and then park and walk the last stretch until you reach the large iron cross that dominates the summit.
If you prefer a more special activity instead of the walk, and if you travel with children, you can try acrobatic routes among the trees at the adventure park "Indiana Park Amiata" located in a beautiful green area between meadows and woods to the lawn of Macinaie.
As far as rock climbing is concerned, Amiata offers various routes for bouldering, sports and traditional climbing. Degrees of difficulty vary from beginner to expert.
Autumn is the period for chestnuts, mushrooms and truffles.
In the Amiata there are also slopes and ski lifts. You can rent ski equipment or a sled for fun with the kids.