"SIENA" ITINERARY: WHAT TO SEE IN ONE DAY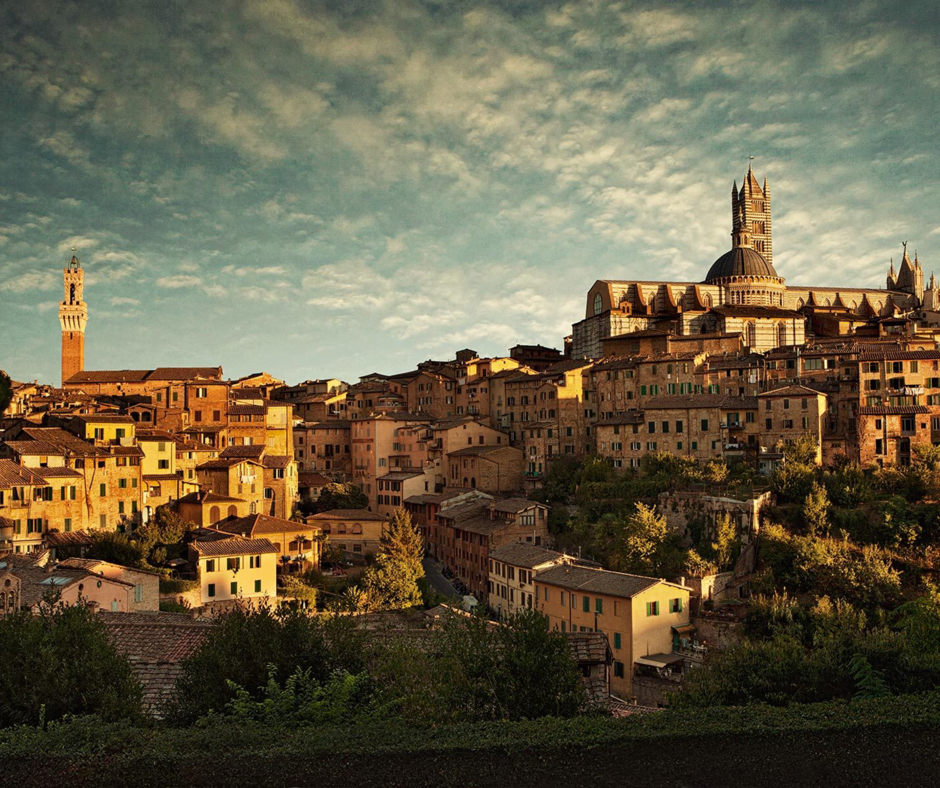 Siena is one of the best destinations to visit during a stay in Tuscany. It is easily reachable by car, however, within it, it is possible to move only by public transport.
Siena is a city very tied to traditions, one of the main is, without a doubt, the Palio which takes place only 2 days a year: July 2 in honor of the Madonna di Provenzano and August 16 in honor of Our Lady of the Assumption; on both days the Palio is raced in Piazza del Campo.
The main attractions of Siena are:
• Piazza del Campo: Unique and inimitable for its particular shell shape and for the brick color given to it by the "opus spicatum" flooring. In the Piazza it is possible to admire: Fonte Gaia, the largest decorated town fountain, has been replaced by a copy; the Palazzo Comunale which houses the city's Civic Museum with several masterpieces by Sienese artists and the Torre del Mangia 87 meters high, internally composed of more than 400 steeps.
• Piazza del Duomo: Inside it you can admire the Duomo, one of the largest churches in Italian Romanesque-Gothic style. Internally we notice the alternation of two main colors that represent the colors of Siena: dark green tending to black and white. The floor of the Cathedral is not always visible, only during the days of Palio it is possible to see it entirely; the Crypt, located under the Duomo, is where wonderful 13th century Sienese school frescoes are depicted representing scenes from the Old and New Testaments; the Piccolomini Library, entirely covered with frescoes by Pinturicchio and his students.
• The Baptistery is an extension of the Duomo which can be accessed from the steps of Piazza San Giovanni; internally the Baptistery preserves frescoes by Sienese Renaissance artists and a beautiful baptismal font was built by some of the greatest Renaissance sculptors: Della Quercia, Ghiberti and Donatello.
• Santa Maria della Scala is one of the oldest hospitals in Europe whose restoration has not yet been completed; offers a vast artistic heritage and temporary exhibitions.
• Walk through "Via di Città", the main street of Siena, where you can find many shops.