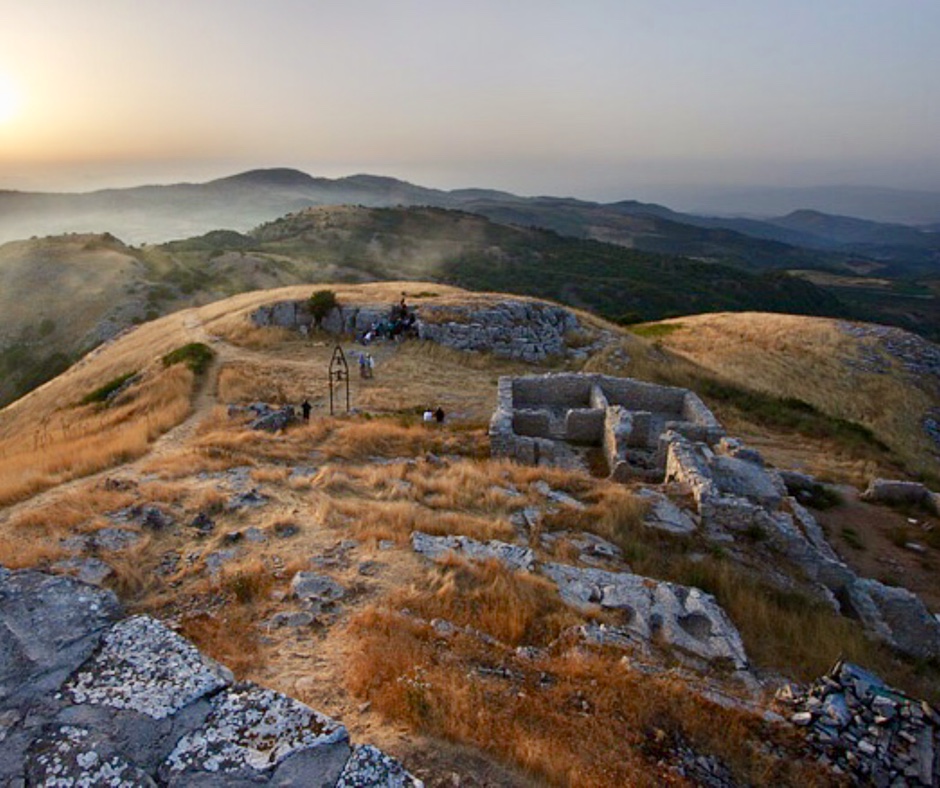 Since the time of the Etruscans Monte Labro was considered a Sacred Mountain. It was, much later, David Lazzeretti, called The Christ of the Amiata, to choose it as the seat of his religious activity. The landscape surrounding the Monte Labro consists of open spaces, from which you can enjoy a breathtaking view, tree-lined countryside, pastures and rocky slopes.
Once you reach the top you can admire, in addition to the immense landscape, also the Jurisdraphic tower with an altar inside.
David Lazzeretti was born in Arcidosso. During a terrible period when the malaria was hitting Monte Amiata, in the eyes of David, when it was on the top of Monte Labro, the Madonna appeared. Following the fact he went to Rome and was able to be received by Pope Pius IX, who let him speak without even listening to him.
But the preaching of David Lazzeretti continues.
His community, which he calls Giurisdavica, assumes the characteristics of a mystical and utopian socialism. Soon Lazzaretti's activity began to disturb the Italian State. David then retires to the Island of Montecristo but after some time reappears with a flag on which it says "The Republic is the Kingdom of God". Lazzaretti thus assumes the task of guiding humanity towards the era of the Holy Spirit and in 1877 the Catholic Church excommunicated it. The morning of 18 August 1878 leads a procession towards Arcidosso and waiting for him there are the Carabinieri in guns that shoot the crowd. David Lazzaretti remains killed; his body is taken from Arcidosso to Santa Fiora where he is buried in a desecrated land.