PIENZA: THE IDEAL TOWN OF RENAISSANCE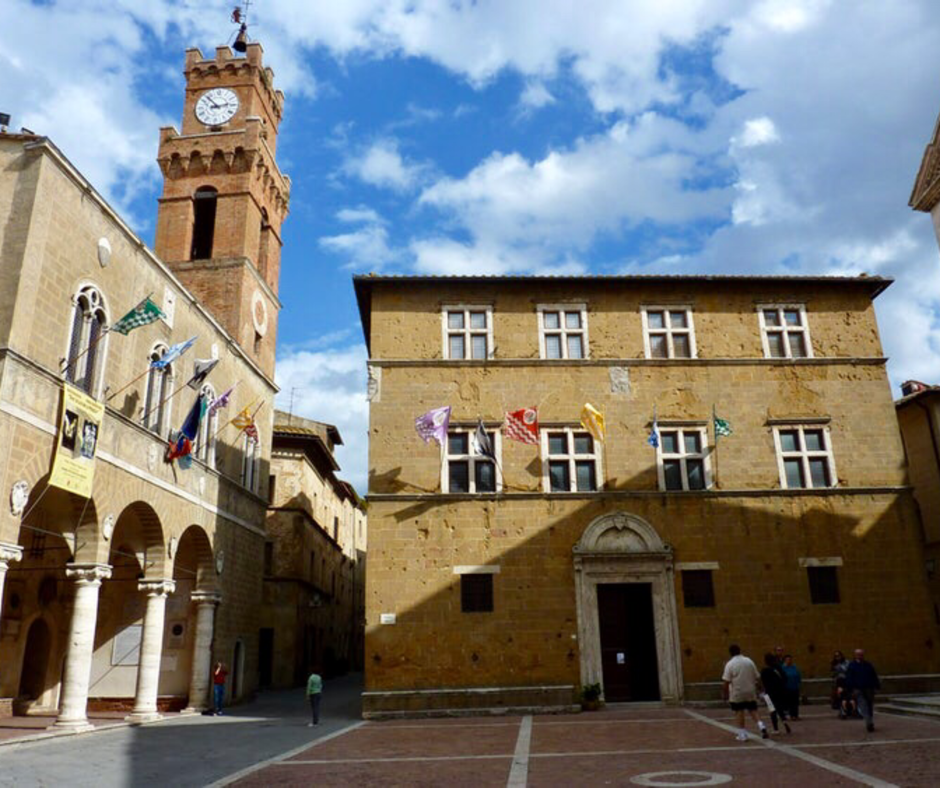 Pienza is a small village in southern Tuscany, located in the natural reserve of the Val d'Orcia. About 20 km from Montalcino, Pienza is strategically located being perched on top of a hill overlooking the Val d'Orcia.
This charming place was ranked as the City "ideal" of the Renaissance, creation of Enea Silvio Piccolomini (later Pope pious II). The project was designed by the architect Bernardo also called il Rossellino, under the guidance of the humanist Leon Battista Alberti.
In Pienza you can visit the beautiful Cathedral of the Assumption and the Central Square, tasting the famous and renowned Pienza Pecorino accompanied by a good Italian wine.